Pimlico movers SW1 why not take some of the hassle out of your day?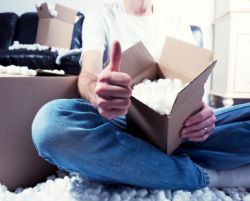 Most families may move home five or six times in their life time. Growing businesses may need to move a couple of times over a decade to accommodate their expanding team. Here at Removals Pimlico, we carry out tens of home removals and office relocations every day, so why not give us a call today on 020 8434 7045 to see whether we can be of service to you.
If you are in the midst of an SW1 home removal, are planning a W1 office relocation, or simply want an SW3 removal van hire, then we are here to help. Moving can require a lot planning, is at times a logistical headache, and often feels like a jigsaw puzzle where none of the pieces want to fit.
We love puzzles, and we are good at them. With many years of experience in the business, we take every relocation on a case-by-case basis. Some people like to stay hands on, other don't want the stress of lifting a finger. Some businesses may need equipment and machinery moving, others may just have desks and chairs. You may be moving 100 miles away, you may be moving down the street. We expect this, and tailor our services to match.
Call one of our friendly customer service advisors on 020 8434 7045 and you will quickly see what we are all about. Making sure your move, be it a over the course of a single or multiple days, works for you. From SW1 van hire through SW3 man with van services to a full blown W1 home relocation service, we paint a full picture of your move, and recommend a service that suits.
If you are planning a day moving a few light boxes then our van hire may be just what you need. We have every type of van you couple possibly imagine just waiting for you to get behind the wheel. We offer competitive prices on all our vans, and comprehensive insurance comes as standard.
Maybe you have a few cumbersome or sizeable items that need to go to storage. Our Pimlico Man with a Van service could be just for you. A commerciall van for hire with the added bonus of a removal expert, who will not only drive the van to and from wherever your belongings need to go but will also help you with all your moving, lifting and shifting.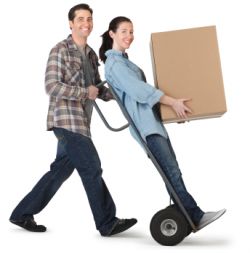 It could be that you are moving house for the first time and do not know where to start. A full relocation service could be the perfect fit. We can provide specially designed packing boxes, and if you do not like the idea of packing your life into boxes, we can do it for you. We can then carefully load everything into one of our regularly service vehicles and transport it to your new home, unloading to the appropriate places on the other size. Moving home without lifting a finger, a truly hassle free removal service.
The same can be applied to business moves – you may be looking for as little upheaval as possible to make sure your operating output is not heavily affected. Give us a call on 020 8434 7045, we can provide multiple vehicles and a full moving team to get you into your new abode as quickly and as painlessly as possible.
All it takes is a phone call. We offer free quotes, and they come with no obligation. We strive to be competitive and we pride ourselves on our levels of services. You simply will not find better, so give Removals Pimlico a call now on 020 8434 7045 and tell us exactly what you need. We know the potential stresses and better still we know how to avoid them. We do it every day!