Take the Stress Out Your Move- Removals Pimlico Do It in SW1 Every Day!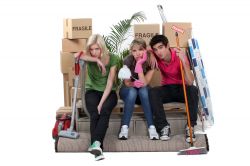 Moving home is a demanding task, so why not take some of the stress out of your big move by utilising Removals Pimlico's dedicated SW1 removal service. Our experienced team of staff are here to make sure your home move runs smoothly, so if you are relocating to the other end of the country or simply want a sofa moved across town, we are here to help. Our team are always waiting for your call at the end of the phone on 020 8434 7045 to discuss your home removal needs
We appreciate that when relocating you want a day to remember for all the right reasons. Freedom to settle into your new home without the worry of whether all your belongings have arrived in one piece. A smooth moving process is essential to this, and we take pride in the W1 removal service we offer.
From packing and supply of boxes to storage and Pimlico movers services such as our SW1 Man with a Van, when you speak to one of our dedicated customer service representatives on 020 8434 7045 your will soon find that there is no better Pimlico removal company. We use the initial phone call to ascertain your every need, making sure we tailor our moving service accordingly. Some Pimlico movers may want to utilise our full relocation package, meaning they do not need to lift a finger. Others may want to get a bit more involved and our SW3 Man with a Van service may be the perfect option. Every move is different, we know this, and we also know that planning it can be nothing short of a large headache. We take pride in identifying each part of the jigsaw, and then make sure they fit together perfectly.
Moving home can be broken down into three major parts: loading, transport and unloading. Each of these key areas is assessed individually to make sure every requirement covered.
Loading
The loading process basically encapsulates getting your belongings into one of our vans or lorries. It sounds simple enough, but when moving house this is the area where the most care should be taken, and in a majority of removals, where most accidents are triggered.
We recommend using our specialist packing boxes, available on request from one of our customer sales representatives on 020 8434 7045. These are designed to fit snugly into our removal vans to ensure there is no movement in transport, one of the most common causes of breakages in any move. You are free to pack your items yourself, when we will supply you with our free 'Packing Guide', or you are welcome to obtain a quote for our dedicated packing service, where a number of experts will come to your home either that day before or on the day of the move to box up all your items and dismantle your furniture. Armed with cardboard boxes, bubble wrap, a tool kit and a smile, these logistical magicians will have your life boxed up in no time, leaving you stress free.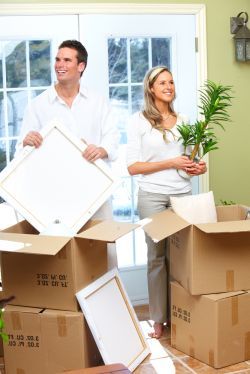 Once your items are packed and clearly labelled, your SW1 moving team, variable in size depending on requirement, will load your items into the van in a methodical and safety-first manner. Care is applied at every step here: furniture is tightly strapped in, no heavy boxes placed on top of light ones. It is a skilful art, a real-life game of Tetris and the doors of the lorry will not be shut until both you and your moving team are happy.
Transportation
Depending on your initial moving requirements, your boxes and furniture have now been safely loaded into one of our lorries or vans, and you are well on your way to moving home SW1. Our fleet of vehicles is regularly serviced, well maintained and comprehensively insured. Our drivers are all experienced and hold full, clean licences. Our staff drive in a manner that is mindful of the precious cargo they carry. You will be brimming with confidence as you follow us all the way to your new front door.
Unloading
The vehicle is unloaded in the same manner it was filled: with care at every step. Those clearly marked boxes will be placed in the room of choosing, and all furniture will be checked over for damage before our team leave – just for good measure. If you need anything putting into a different room than was originally outlined, no problem, just let one of the team know.
There it is, your move, done. No stress, no problems, just calm and contentment on the other side. Our W1 moving team has completed today's removal. Tomorrow, we are going to do it all again, and we can't wait. Your happiness is our aim, and we take every measure to ensure we achieve it. Soon you will be telling all the other potential Pimlico movers just how good we are. House removals are a complicated old business, but they are a lot easier when you know how. After years of providing such a removals service, we think we have got it right.
So if you are moving home SW3 why not give us a call. With a multitude of removal services carried out by friendly and reliable staff, we could make your home moving day a whole lot easier. Two words sum up how we at Removals Pimlico carry out our home moving service: with care. So if you are looking for a Pimlico removal company you can trust with your life (in boxes) then why not get in touch with one of our customer service representatives today on 020 8434 7045.