Pimlico Storage SW1 Solutions – Just What the Doctor Ordered!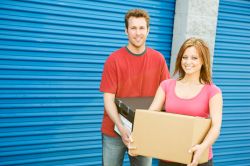 We are a nation of hoarders. None of us likes to admit it, or maybe even come to terms with the fact that we probably don't need half of the things we own. Maybe a tired old piece of furniture holds sentimental memories that you do not want to release from your grasp. It could be that your flat is simply too cluttered or that there is a little one on the way and a room needs clearing to make way for the new arrival.
If any of these situations sounds about right, and you are fraught with fear at losing your first-borns cot or simply don't want to part with your record collection, have you thought about getting yourself a storage unit? If that sounds of interest why not call us today on 020 8434 7045.
Here at Removals Pimlico we specialise in SW1 storage W1 lock ups and SW3 private garages. London can be a difficult place if you have a lot of belongings – space comes at a premium and cheaper solutions can often be outside of the city meaning whole-day trips just to pick up a box that you have put in storage.
With our Pimlico storage units there is no need to worry about wasted days travelling across the city. All our units are local and have 24 hour access, meaning when you want something it's only just down the road. We have different sizes to suit different needs, and offer a range of business and consumer options. If you want to talk through the various solutions available why not give one of our friendly customer service team a call on 020 8434 7045.
No transport? No problem. For an additional charge you can take advantage of one of our many removal services, from van hire to full relocation packages. This will ensure it is easy to get your belongings to storage in the first place, and when booked with a SW3 storage unit will come at a discounted price.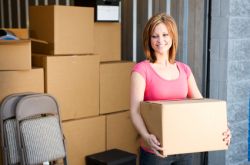 Back to the storage. You may be looking for Pimlico student storage, maybe you are looking for a W1 short-term storage solution while you move house. If you are downsizing and need a small SW1 lock-up for a few items on a long term let, it isn't a problem. Our storage units range from ten to over 400 square feet, with larger industrial units or warehouses also available for any sort of solution. Prices come per square foot per week, so it is simple to understand and even easier to prepare a quote, however we do give discounts for long-term bookings and/or multiple units.
So if you want to store a couple of items for a week or a whole house-worth of belongings while you go travelling, speak to one of our team now on 020 8434 7045. All of our units are individually alarmed, well-lit and secured within a perimeter fence, so you need not worry when entrusting us with your belongings. The best thing is, when you want to access them again, they are just down the road. Insurance for your belongings can also be quoted for at time of reservation. All we need to know over the phone when providing a quote is the approximate size of unit (our staff can help you with this) and entry date. We then give you our competitive quote, which in some cases can be booked with a deposit as small as ten pounds. So for all your storage needs, talk to Removals Pimlico on 020 8434 7045.