Say Hello to our SW1 Man and Van Pimlico!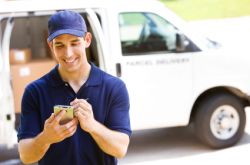 Moving your belongings into or out of storage? Moving home and can't afford a full removals service? Removals Pimlico's Man and Van Pimlico service could be just what you need. What's more he could be at your door in no time at all, simply by calling us on 020 8434 7045.
We have an SW1 man with a van eager to help you with any variety of moving tasks. It could be that you need a piece of furniture moving across London, it could be that you are moving home. If you were thinking of hiring a van and moving everything yourself, be kind to yourself and think about the alternative – a van that comes with our man to help, an SW1 Man and Van.
Not just any man; a removals specialist. We don't see any member of our team as simply a man with a van in Pimlico, he is a logistical guru. He helps people with their every last need on a daily basis, and does it with a smile on his face.
Think about the alternatives. You need to free up some space in your flat and are planning a Saturday going to and from your storage unit. You need to hire a van, pick it up and drive it back to your place. You need to spend the morning packing up what needs to go and then lift it all into the van yourself. Some items may be too big or heavy, so you may need to call round your friends in search of an unwilling helper. You may need to take more than one trip to the storage unit. Then you have to unload it. First you may have to re-arrange your storage unit to make space. You may want to take some things back with you that will undoubtedly be stuck right at the back of the unit. It all sounds time-consuming and exhausting doesn't it?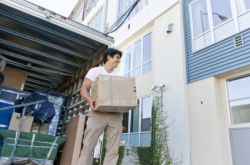 Many hands make light work. By utilising our Pimlico man with a van service you are sharing the load. Suddenly you don't need to hire that van, it has arrived on time at your door simply by calling 020 8434 7045. Our friendly gentleman helps you load your things into the van, and you only need to make one trip as our van is more than accommodating of your belongings. You don't need to bribe your friends into helping out. You get driven to your storage unit, and get help unloading and re-arranging on the other side. Any heavy items can be lifted by you both and you get help taking those boxes back into your house. You are back at home, you aren't exhausted and the whole process has taken a lot less time than you thought it would. What's more the cost of our man and van Pimlico service was comparable with simply hiring a van.
All our vans are regularly serviced, well maintained, comprehensively insured and our drivers are friendly and efficient. They take pride in the service they offer and we value them as employees.
Even if you are in the middle of a house removal we can send an extra man to lend a hand or two. Removals Pimlico's man and van Pimlico service is designed to make your moving process a lot easier and comes at a very competitive rate. If this sounds like the perfect option you can obtain a free quote by calling one of our customer sales representatives today on 020 8434 7045.